Good news for the Lakers: all but two of their players practiced Monday. Bad news for them: their top two players were still out, and Kobe Bryant didn't hang aroundto say why. With exactly two weeks to the season opener, Lamar Odom (shoulder) sat out Monday and Bryant did not practice for a second consecutive day after asking Coach Phil Jackson if he could rest his legs, Jackson said. Bryant was not made available for comment afterward and has had minimal contact with reporters since Thursday's exhibition game in Honolulu, the same day that news broke of owner Jerry Buss's comments regarding the possibility of trading him. The team flew back from Hawaii last Friday, and Bryant did not speak to the media after practice Saturday, Sunday or Monday. (He granted an interview Monday to local TV analyst James Worthy, but it was behind closed doors.) "Kobe asked me to rest his legs," Jackson said Monday. "He wanted to get a massage and ice his legs. I said that's all right today." Bryant also has had tendinitis in his right knee, the same one he had surgically repaired before last season.
He was believed to be unhappy that Buss released details of a conversation they had in June in which Bryant reiterated his demand to be traded. Bryant's clipped words to reporters last Thursday: "I don't have anything for you guys. Zip, zero." At the time, Bryant referred media members to a statement he released earlier that day in which he acknowledged Buss's publicizing details of their Barcelona conversation. Bryant ended the three-sentence statement by saying, "I have nothing further to add and look forward to the upcoming season with my teammates." The Lakers declined to comment Monday. On the court, Kwame Brown scrimmaged in half-court sets and could play for the first time Saturday or Sunday in exhibition games at Staples Center. He has been out since undergoing off-season surgeries for his ankle and shoulder. "He was really active, beat guys to the ball," Jackson said. "His timing's a little bit off on his shot."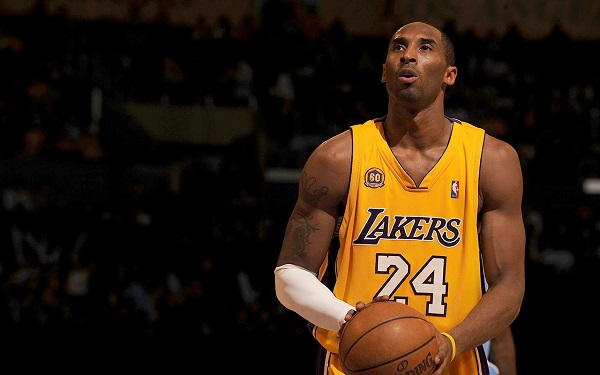 Maurice Evans also practiced after sitting out last Thursday's game because of a strained hamstring, and Ronny Turiaf was back after leaving practice Sunday because of a strained neck. Odom, however, has still not returned from off-season shoulder surgery. He and Jackson sounded hopeful that he would be ready when Houston comes to Staples Center on Oct. 30. "I think he'll want to start it," Jackson said. "He may not be in the optimal, 100% spot, but I think he'll want to get it going." Odom seemed to agree, saying, "I'm a gamer. Just throw me out there." Jackson provided the latest on his lingering contract status, saying in so many ways that his health and the team's performance were directly tied together. "If I'm so depressed because of this team, I won't have good health," he said, smiling. "But if I'm really excited and optimistic and my health is good, then this team will be playing pretty good. I think it's pretty conjoined. It's like Siamese twins almost." Jackson, in the last year of a three-year, $30-million contract, is considering whether to sign an extension with the team.