The Lakers rolled and lurched through another awkward day, but it became clear by the end of it that Kobe Bryant was still with them, with the future bringing whatever it may. A bizarre few days, complete with Bryant's minor media boycott and a handful of mysteriously skipped practices, concluded almost as unpredictably as reporters jockeyed for position near Bryant's glistening Bentley in the players' parking lot outside the team's El Segundo training facility. The verdict: He still hasn't practiced since Saturday, even though his coach says he is OK, and he is still stung by owner Jerry Buss' comments last week that shattered a code of secrecy between boss and Employee No. 1. Bryant broke his silence Tuesday with 98 seconds' worth of insight, acknowledging he was taken aback by Buss' comments, but saying he would "strap it up" and play for the Lakers, assuming he was on their roster for the season opener on Oct. 30. At the core of his frustration was that Buss spoke so publicly after they had agreed to keep their inner dealings to themselves after Bryant's initial trade demand in late May. Buss said last week he "would certainly listen" to trade offers for the nine-time All-Star.
He also divulged details of the conversation he had with Bryant in Barcelona in June, revealing he made a passionate, and lengthy, plea to Bryant, only to have it rejected. "We just wanted to keep things quiet, just go about our business," Bryant said. "That caught me off guard a little bit. We've just got to get back to basics and just get ready and go from there." The Lakers hope that a peaceful resolution can be found, and that Bryant remains in the fold. Similarly, Bryant has not informed the Lakers he is holding out, or anything similar to it. He has spoken with General Manager Mitch Kupchak every day in the last week in conversations devoid of ill will or intense emotion. The Lakers declined to comment in depth, but they are not looking to trade Bryant. "There's nothing imminent," Coach Phil Jackson said. Bryant sat out practice Tuesday for a third consecutive day and was visited by a specialist at the training facility to check up on a right knee bothered by tendinitis. "He sat [practice] out by mutual agreement," Jackson said. "He asked me about resting his legs, but I think he's feeling all right. I don't know whether he's going to play or not on Thursday" in an exhibition game against Seattle.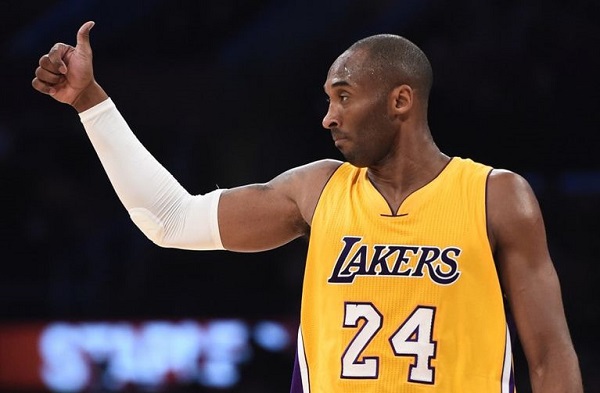 Some questions posed by reporters were of the extreme type, including whether Bryant had played his final game in a Lakers jersey. "I don't know," Bryant said. "Talk to Mitch and Mr. Buss about that. I'm just getting ready. If I'm here, I'm ready to strap it up. My job is to play the game and get ready to play the game, and that's what I'm doing." Bryant spoke in tones that were neither emotional nor heated, but more matter-of-fact, even flat. He removed some personal items from his locker, but some remained as well. "There's a book sitting there," Jackson said. "There's a net bag with some workout clothes that were sitting there this morning. There are things that were out of the locker, I will say that." Meanwhile, the rest of the Lakers assembled for practice, although Bryant wasn't the only one missing.
Lamar Odom was out because of a stomach ailment and Derek Fisher was in New York as part of the medical care being given to his daughter as she recovers from a rare form of eye cancer. Bryant's teammates couldn't help but notice his absence at another practice and wondered privately about the latest tug-of-war between a franchise and its cornerstone. Bryant recently promised them during a team meeting that distractions would be limited and, more importantly, that he would be devoted to winning games. Even Jackson did not peer too far into the future. "We can't project anything right now," he said. "I think there's a certain progression of things that we have to go through. "We have to see how the feelings are in the situation, see if there can't be some remedies for it. From there, the next step takes place, and that is, how do we go forward as a basketball club?"